Estate 2021 was the first episode. It took place last August in Labro, a small hilltop village in Lazio.

Speculating on the concept of the landscape as correspondence between physical environment and a literary topos, it led to the assumption that within a landscape lays the existence of many others, that can serve as categories through which we look at it.

The exhibition collected thus an in situ project for Labro and 18 collateral and cross researches, representing the width and variety of the glances.

Inner Landscapes: analysis, approaches and regeneration strategies - Arin Alia, Libia Cuomo
---
What time is this place? - Beatrice Balducci
---
Elsewhere - Francesca Calvelli
---
Report on an Old House Renovation in Presicce - Martina Ciceri
---
Landscape of Acts - Collettivo Ctrl+S
---
The Necessary Architecture - Giorgio Costantino, Federico Meroni
---
Flowing towards.Choreographing river dynamics - Erze Dinarama, Iacopo Neri
---
DITTO: a strategy for new data landscapes - Matteo Franti
---
Futile datascapes - Federico Godino
---
Collateral Landscapes - Erpinio Labrozzi
---
Le stagioni del paesaggio, estate - Pietro Nobili Vitelleschi, Joseph Rigo
---
Island Empire. A Mining Museum in Rio Marina, Elba - Giulia Novati, Alessandro Pasero
---
Mamma Etna - Pietro Olioso
---
Unearthed images - Riccardo Orsini
---
Landscape as commons - Michele Porcelluzzi
---
The functional tradition in italian contemporary landscape - Giuseppe Rizza
---
For an anti-speciesist landscape - Romina Anna Pia Totaro
---
Viewed at one time, in one place - Eleonora Valle, Francesca Venini
---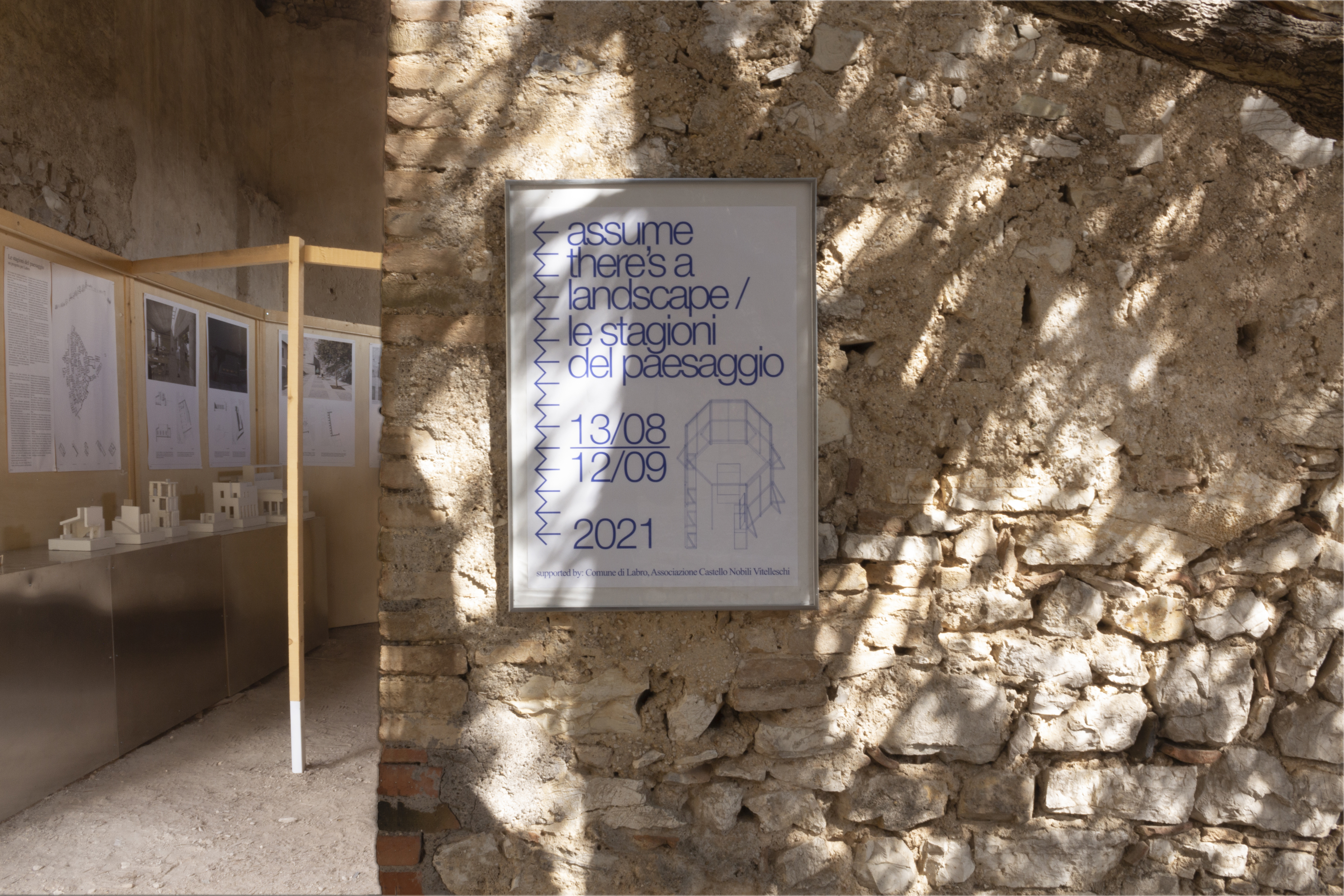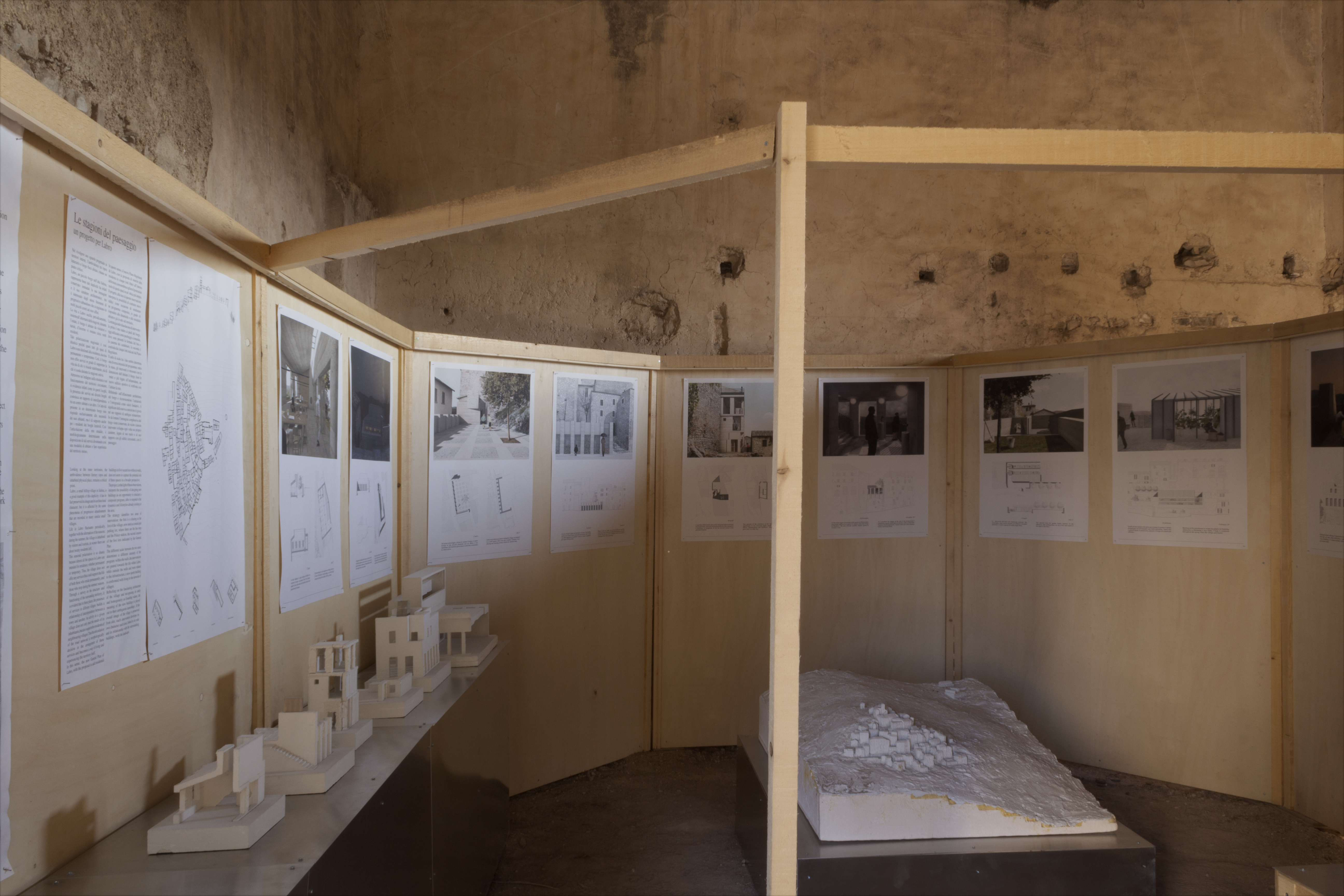 ---

Curators: Pietro Nobili Vitelleschi, Joseph Rigo

Contributors: Arin Alia, Libia Cuomo, Beatrice Balducci, Collettivo ctrl+S, Francesca Calvelli, Martina Ciceri, Giorgio Costantino, Federico Meroni, Erzë Dinarama, Iacopo Neri, Federico Godino, Matteo Franti, Erpinio Labrozzi, Pietro Nobili Vitelleschi, Joseph Rigo, Giulia Novati, Alessandro Pasero, Pietro Olioso, Riccardo Orsini, Michele Porcelluzzi, Giuseppe Rizza, Romina Totaro, Eleonora Valle, Francesca Venini

Exhibition design: Pietro Nobili Vitelleschi, Joseph Rigo

Team: Beatrice Balducci, Niccolò Battilana, Francesca Calvelli, Valentina Capra, Sara Carraretto, Stefano Casula, Luca Franchi, Matteo Franti, Simone Marcolin, Pietro Nobili Vitelleschi, Sinibaldo Nobili Vitelleschi, Michele Porcelluzzi, Joseph Rigo, Diletta Trinari, Francesca Venini Supervision and coordination board: Beatrice Balducci, Francesca Calvelli, Pietro Nobili Vitelleschi, Michele Porcelluzzi, Joseph Rigo

In collaboration with Associazione Culturale Castello Nobili Vitelleschi, supported by Comune di Labro

Thanks to Simona Franzino e Tomaso Macchi, Marco Filippi, Gianfilippo Luparini, SEF Grafiche Mainardi

---